Morning darlings!!
This is an awesome six week blog challenge where you make over one room in your house
and post updates once a week.
it's so inspirational and motivational and really,
what self respecting girl doesn't love a good makeover?!
I feel like even though I'm way out of my league,
I am the kind of person that responds well to pressure and specific deadlines
(and by "responds well" I mean "panics and obsesses nonstop until finished" )
so the six week deadline will be just the push I need!

Ok, so first off I should show you the before, but I don't wanna.
I mean, this room is hit.
It's my spare room that I want to redo,
and really it's not going to be the most used room in the house.
But....
my house is so little and tight on storage that once the spare room is organized
all the other pieces can fall in place.
(aka I can stop storing my bill paying stuff under my bed)
Right now the spare room is being used by a girlfriend of mine
that needed a place to stay for a couple of months.
She is not the cleanest person.
That is the biggest understatement ever.
Anyways,
this is the room in all it's current disarray.
I know right? Please don't call the show Hoarders on me just yet,
she is leaving next week!
These are basically the same angles of the room from the day I moved in two years ago.
It's a small square room with two corner windows
and the only thing staying will be the curtains.
(the curtains in the top pics)
All that I've done to it since I bought the house is rip out the carpet and extra closet
and then patch and prime the walls.
My goal for this room is to create more storage for the amazing amount of crap I have accumulated.
and a bed for guests (which really is just my mom),
and a dresser type thing to act as linen storage.
Here's some inspiration pics of where I'm headed.
I'm going to base the color pallet around this gorgeous vintage Hermes scarf
I bought a couple of months ago.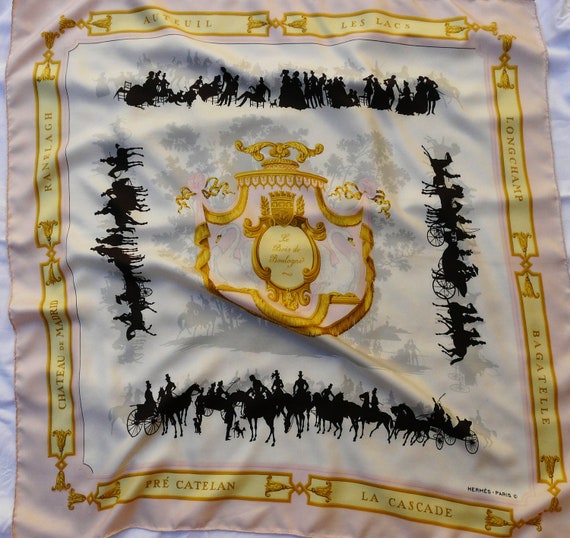 I also have a ship chandelier that I think will be perfect in here.
I also have desk and two chairs that may or may not stay and a lucite lamp I'd love to use.
I'm on the look out for a bed big time though!!
I'm so excited to get started and especially to get my room back to a point where I can at least see the floor!
I hope you'll check in each week to see the progress!!
Loves and hugs!
Rebecca