Hello darlings!
I thought I'd share with you my latest obsession...
Snakeskin.
It's funny how I don't realize how much I like something until I go back through my Pinterest feed and realize I've pinned the same image like six times.
And lately a lot of
my boards
have been filled with snakeskin in all varieties.
I am crazy over those pants!!
I tried on a pair really similar to them at Forever 21 this weekend
and let me tell you,
unless you have thighs of steel DO NOT put them on.
Maybe it was the florescent lighting or maybe it was the enormous lunch I ate right before but man, they were not flattering. Womp womp.
No worries, that just means I can buy a bag and shoes instead!
Marc Jacobs makes a cute bag..
J Crew has a good belt...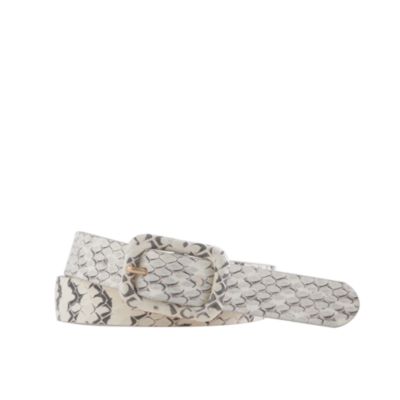 I bought these shoes this weekend and I just can't decide if I like them or not?
I think it's the heel that I think might be weird.
Best of all?
I just got a killer set of brass and leather stools that are dying for new upholstery.
I found the most gorgeous snakeskin leather on ebay today
and it's on the way to my house right now!
What do you think?
Is snakeskin the new leopard?